︎
Bricksel on the Cultural centrum of Braine l'Alleud (BE)
Lenticular bricks on walls and concrete joints
︎
Test of the lenticular brick — Lenticular print and concrette on stell
Bricksel
lenticular bricks on walls and concrete joints —2018
Premanent instalation on Cultural centrum of
Braine l'Alleud
(Belgium)
In 2016, the cultural center of Braine l'Alleud commissioned a work insitu to the artist Thierry Verbeeck. Which one decided to create an "interactive facade" from two building materials from two different universes, the brick for the "real world", and the pixel for the "virtual worlds".
When the public moves in front of the facade, it activates it thanks to its movement, swinging the "traditional" red bricksto pixelated bricks, revealing the structures on which our world is built in the digital age.
Interactive wall

Technically, this is the first time that this material is permanently attached to an exterior façade. This project
has (to our knowledge) no equal.
Depending on the angle of view adopted, a different image is restored. Each printed briquette has six visuals, ranging from "normal" brick to the most pixelated. To reinforce the "brick" aspect, each element has been joined as
traditional tiling. The façade consists of approximately 4000 briquettes. The work works thanks to movement of the passer-by when he walks next to the facade. The movement is not powered and the facade is "active" 24H / 24H.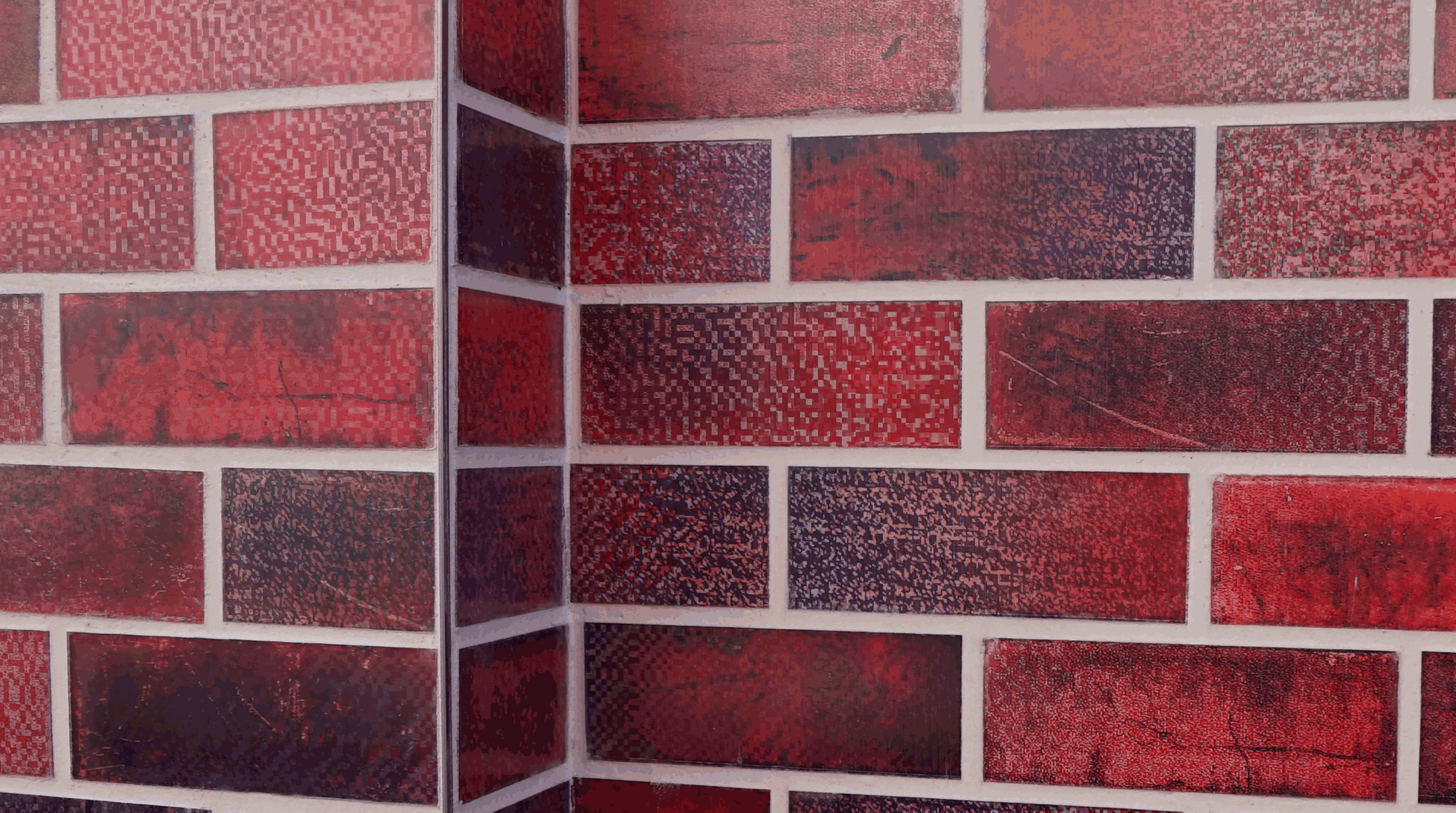 Detail of the wall — Centre culturel de Braine l'Alleud — 2018